There is something about a denim jacket that will always be one of my favorite layering pieces, especially during this pregnancy. I feel like I throw it on with everything to sort of "even out" my body proportion. I am 37 weeks, and look as if I swallowed a basketball. Everywhere else I am still a string bean. I guess some things never change!
We are coming up close to the end of my pregnancy and we couldn't be any more excited!
I wanted to thank each and every one of my followers for supporting me through the Vanity Fair Users Choice Nomination! I couldn't have done any of this without any of YOU. I can't believe what my little blog has accomplished in such a short amount of time, and it's all thanks to your continued love and support. My heart is SO full. Love you guys!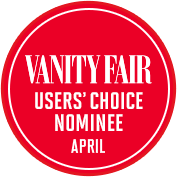 Have a fabulous & safe weekend!